FansMetric Supercharge your OnlyFans
FansMetric is ultimate OnlyFans toolkit used by hundreds of top creators and agencies
Are you looking for a solution that would save you time and bring order to your work? Then FansMetric is the perfect friend for you. FansMetric will bring you a complete analysis of all your OnlyFans accounts. The simple setup makes FansMetric the ideal assistant. The setup can be done by anyone and is simple and fast.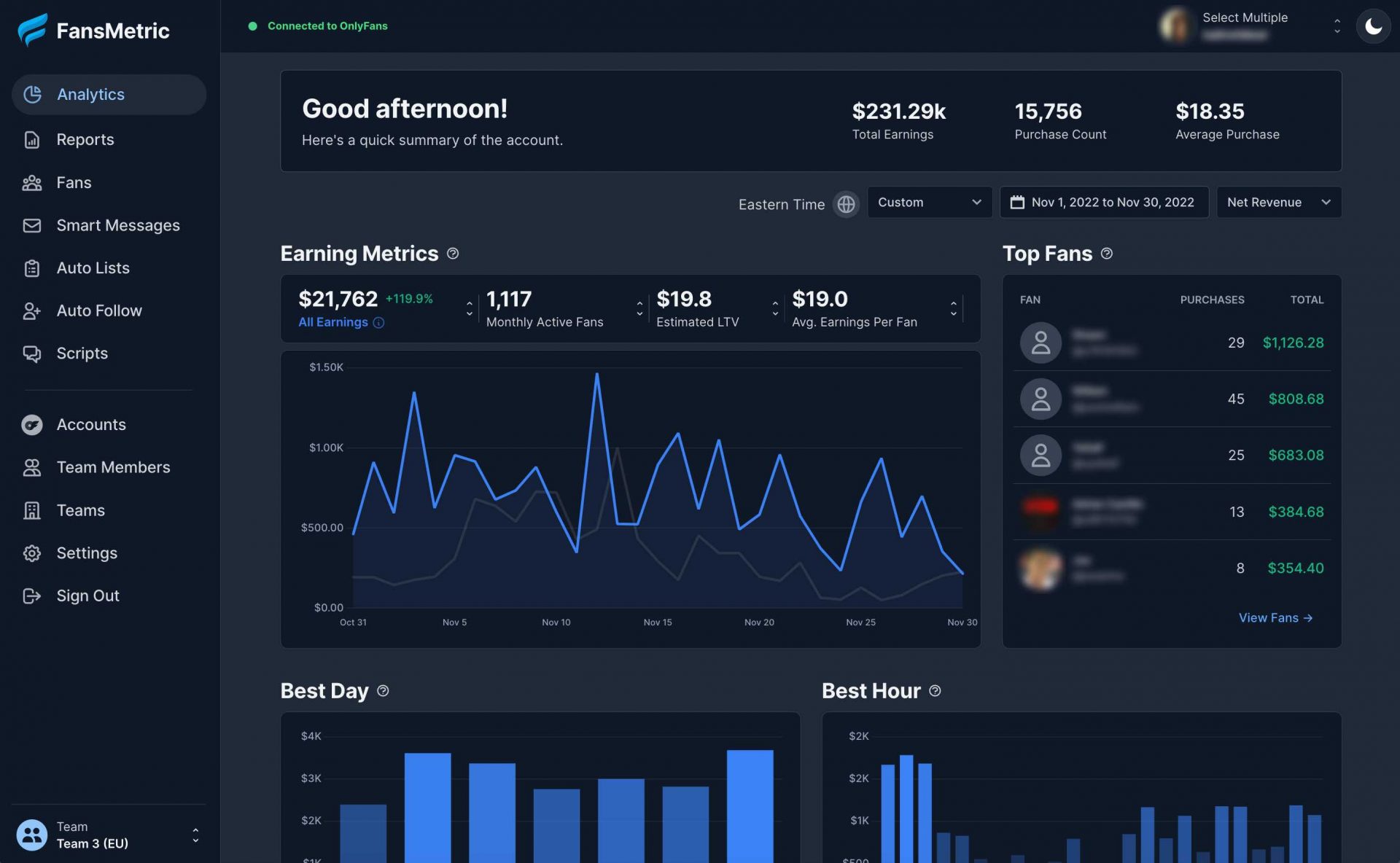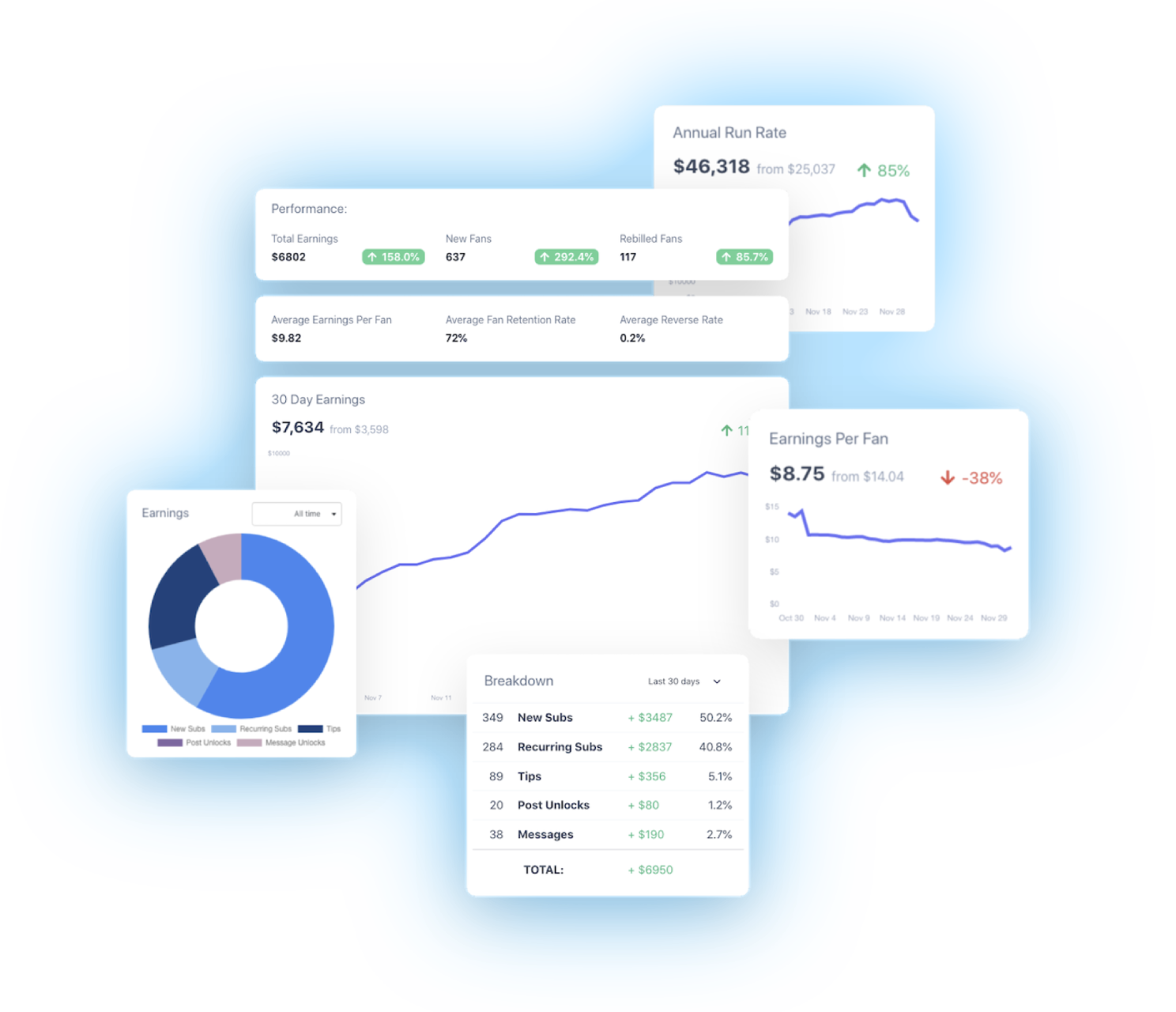 Understand how you are performing across a range of critical metrics.
Upgraded Chats List
Emoji Menu & Scripts
Fan Insights & CRM
Expired Fan Autofollower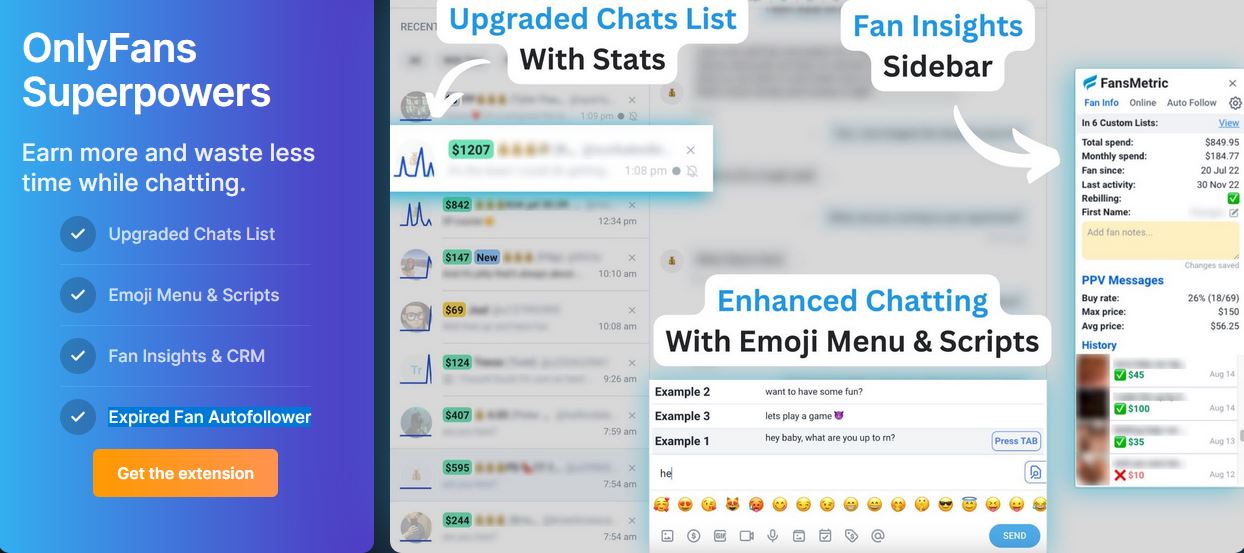 Unlock your earning potential. Effortlessly track the metrics that you need to care about.