The tool we will introduce you in this article is very helpful. It will bring you an overview of OnlyFans stats in your account.
It's Nifty Stats and this software connects to your OnlyFans account at regular intervals and checks your sales statistics, new fans and creates a summary stats from them.

This means that you get a notification on your email or smartphone that you have a new paying fans. Nifty Stats has tens of thousands of affiliate programs and advertising networks in its database.

Yes, you can track, analyze and track all these affiliate programs and advertising networks. I analyze more than 100 affiliate programs daily. I can't imagine logging into these programs daily and looking at manual statistics, it's impossible. If you want to make your work more efficient, you must have this tool.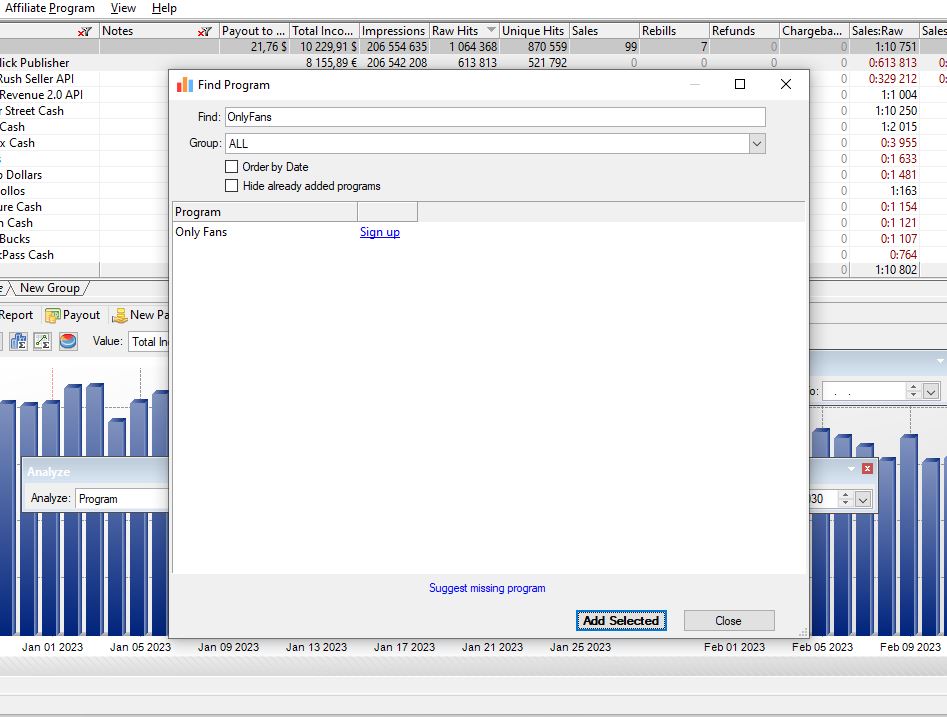 Directly from Nifty Stats website :
Nifty Stats is a desktop utility, which automatically in regular intervals downloads the stats from your affiliate programs and PPC Campaigns. Nifty Stats brings automated affiliate statistics right to your desktop – and it shows these stats in real time and on regular basis. It is 100% safe and entire communication runs just between your computer and the server of your affiliate program.
It is programmed in the way that it will give you the maximum comfort reading your affiliate and advertising statistics of your programs 24 hours daily 365 days in the year, for example if you are going anywhere without your PC Nifty Stats will send alerts to your e-mail about your sales and rebills, also it can send you a daily summary report of your sales. So nothing is more pleasant than sit somewhere on the train and receiving an SMS message that you got a new sale.
Nifty Stats is for Windows, Mac but also has an Android app.